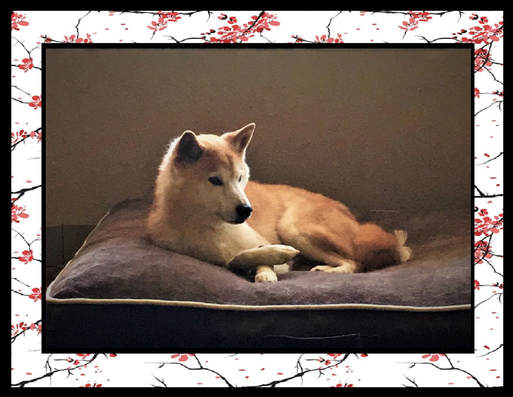 Kyoshi, the love of my life, summer 2017
RIP my sweet boy!
​
LeSand Shibas
is a small show kennel located in eastern Iowa. I actively participate in AKC conformation and have so since the early 2000s.
I am highly focused on breeding quality Shiba Inu that conform to the standard set forth by the
National Shiba Inu Club of America
and
Nihonken Hozonkai (NIPPO)
. LeSand Shiba Inu breeds for temperament, conformation and type. I am a member of the National Shiba Club of America (NSCA) in good standing. I strongly adhere to their eithics and by laws!CURRENTLY SERVING AS:
NSCA Board of Director 2013, 2017-current
NSCA Judge's Education Chair
Founding member of Great River Valley Shiba Club
GRVSC Secretary

I am also a proud member of Nihon Ken Hozonkai (NIPPO) in Japan, registering under my Japanese kennel name of Akakiyosou. My kennel name was selected with my first shiba in mind, Kyoshi.
I am very proud of my shibas and welcome you to take a look around my site. Please feel free to email me with any and all questions!

HIME GARNERS AN AKC
BEST IN SHOW
Huge Thanks to Judge Nancy Simmons
​
Hime ends 2020 once again the #1 Shiba female, #2 All Breed Standings and #4 Breed Standings

This is simply outstanding as she is ranked so high yet only showed a few weekends in 2020, we hit the big shows and won most of them.

Hime win Best of Breed at AKC National Championship, she is the first shiba in history to make the cut in the Non-Sporting group at such a prestigious event.

Hime wins the 2020 pre and post shiba National and takes Best Opposite sex at the 2020 National.

Hime also comes away from 2020 earing her Silver level Grand Championship

BIS MBISS CH GCHS Honovi Manamihime Go Akakiyosou

Hime will take 2021 off from the show ring to take a spin the whelp box, lets see if this little Rockstar can shake things up in there as well. She will miss it as she LOVES the showring and all the attention it garners her.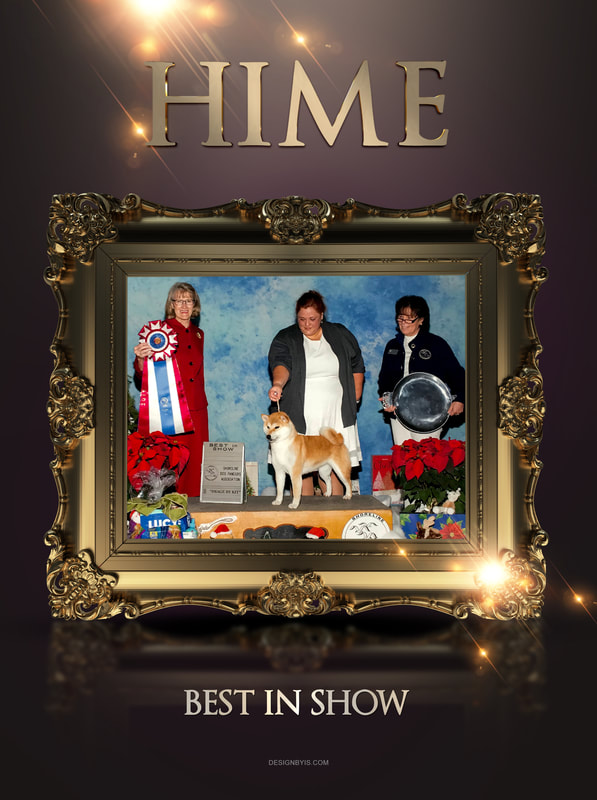 ---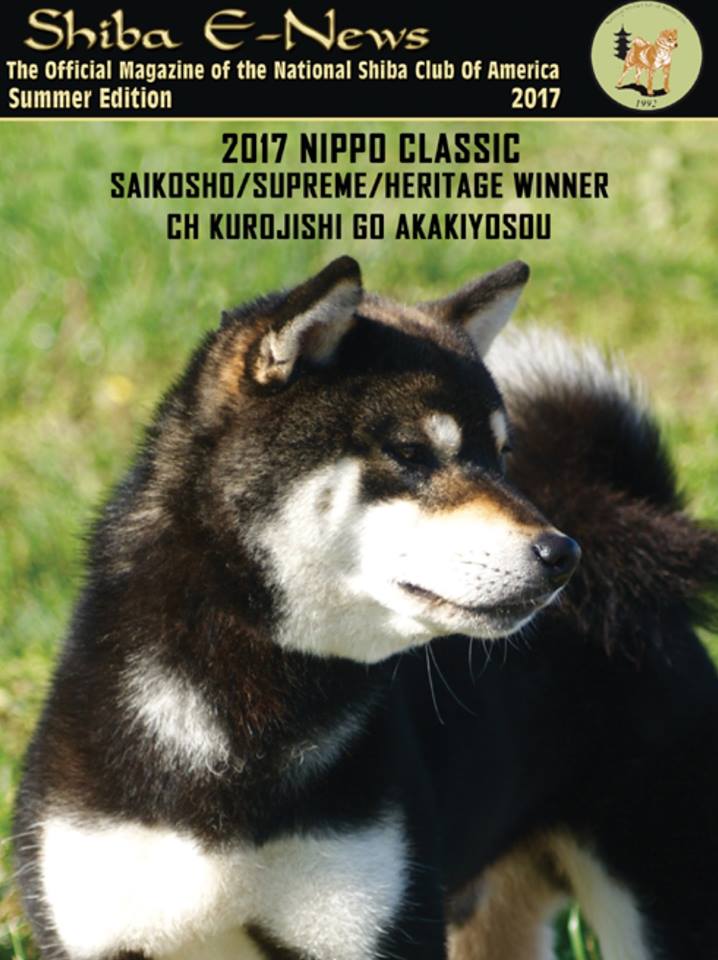 Copyright 2010 All Rights Reserved - Photos are the property of Leslie Anderson